The New Age Artificial Tooth
Dental Implants with beyond smiles dental care:
Why
Have you got missing/ extracted teeth?
Is your old fixed bridge giving away?
Are your old dentures giving trouble/ hurting you?
Has your interest in eating all kinds of foodstuff decreased over time?
Has your diet adjusted over time along with your diminishing number of teeth?
Has your health gone down because of your changed eating lifestyle?
Then Get your 3 rd set of teeth today……IMPLANTS!!!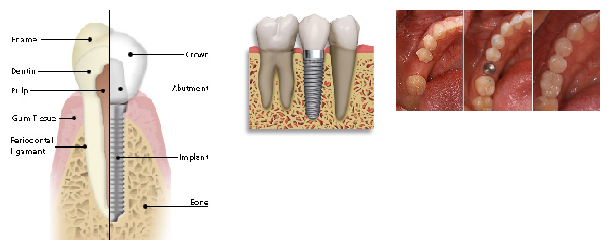 What Dental Implants
Dental Implants are root like device made from medical grade IV/V titanium that are surgically placed by a qualified implantologist in your jaw bone to act as support within the bone for replacing missing teeth..
Professionals in our Clinick
Has provided a high class facility for the treatment
Can Dental Implants Replace Multiple teeth?
Dental implants can replace:
Replace Single/ Multiple teeth
Implant-supported overdentures/ Hybrid dentures
How Process?
What is involved in the procedure?

The implant is placed in the bone, which replaces the root portion of the tooth. Eventually the cap/crown is placed. Placing an implant is generally simpler than extracting a tooth…so shun your fears of implant treatment & get your consultation today.

How long does it take to place Implants ??

Placing an implant can take as less as 10 mins on the dental chair….it can be totally painless with no/ minimal blood….you can get about your routine almost immediately after your dental appointment.. [get ur free consultation with our specialist today!!!] The cap/crown can be placed immediately or after the healing of the implant, as seemed fit by the implantologist/ specialist.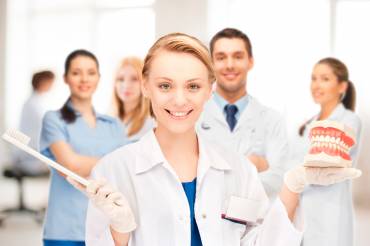 ADVANTAGE BEYOND SMILES
Internationally trained implantologists
Platinum partner of Biomet 3i implants (Florida, USA)
High expertise for full-mouth implant patients
Quick response to enquiries
Immediate appointment scheduling
We at
Beyond smiles
believe the change in quality of life, after giving fixed teeth to a patient with no teeth, outweighs the scepticism of avoiding implants. The patient is able to chew the food better. Hence leading to the overall improvement in health, digestion and lifestyle.
What are the advantages of Implants over Dentures?
Implants
Dentures

New teeth look, feel & function similar to natural teeth
No more removable dentures.
Improved cosmetic appearance.
Improved taste & appetite

Look false
May move during speech/eating

Need not grind down natural teeth

Adjacent natural teeth have to be prepared in case of a bridge

Facilitates proper eating & chewing like natural teeth w/o pain/ gum irritation
No compromise on life expectancy of support teeth due to permanent changes to tooth structure
No changes in gum tissue around support teeth
Minimize bone loss

Have metal hooks around teeth,which may hurt the gums or cause more bone loss

Lifetime investment
Enhances quality of life

Repeated visits to the dentist for adjustments
Have to replace after 4-5 yrs
What is the feasibility of placing dental implants?
Dental implants are an effective, safe & predictable solution today. Implants are a one- time procedure, once done, with regular maintenance, is a lifetime investment. Even when you lose more teeth with age/ otherwise, more implants can be added & along with the earlier implant, fixed set of teeth can be given. With recent advances in technology, the predictability with dental implants is very high, with upto lifetime warranty on them. There are multiple cheaper options available amongst implants, but it is wise to go in for options where you can be assured of the quality looking at long term prospects. A single-tooth dental implant & implant crown may initially cost more than 3-unit fixed bridge, but this cost differential will be equalized in about 5-6 yrs.
Can Implants be fixed in medically compromised and geriatric patients?
Implants can be safely placed in the following:
Old Age
cardiac patients
controlled diabetes patients
hypertension patients
Implants not indicated in:
Uncontrolled diabetes
Chain-smokers
controlled diabetes patients
What should I do? I have been told that my bone density is less……now?
An implant can be placed safely in most cases where enough bone is available at the site of the missing tooth. Alternately bone augmentation procedures with bone grafting & platelet-rich fibrin (PRF) under local anaesthesia can also be carried out to improve bone to receive implants, making it possible to place implants in compromised areas. Here, implants may be placed immediately or after few months. [want to know more, get ur appointment @ beyond smiles now]

All- on-4TM
At beyond smiles dental care , for patients without any teeth for very long period of time alongwith bone loss, we do the All-on-4 surgical protocol. Minimally invasive solution with a fixed full-arch restoration for high patient satisfaction. Our doctors are trained by the master & inventor himself – Prof Paulo Malo[Malo clinic, Portugal], Nobel Biocare. The patient can receive immediate teeth in most cases with optimal aesthetics. Many a times the procedure is even stitchless