SCALING AND POLISHING at Beyond Smiles Dental Care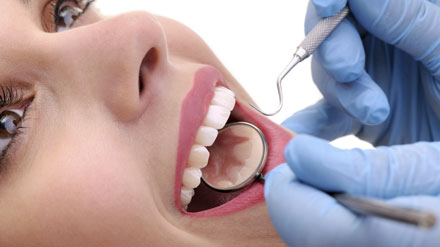 WHY Is ……….. required?
Do your gums bleed while brushing?
Do you experience bad mouth odour?
Do your teeth have some deposits or stains on them?
Did you go down to the dentist for some dental work & the dentist recommended you professional cleaning & polishing/ oral prophylaxis??
If your answer to the above is YES – its time you get your teeth cleaned.
WHAT is ………?
What is scaling & polishing?
Scaling/ Cleaning of teeth is nothing but removal of the hard deposits/tartar & stains around your teeth. Polishing – It is smoothening the tooth surfaces with a polishing paste & rotating brush.
Why is it important?
These hard deposits form over time & cannot be removed with brushing. They harbour bacteria & release acidic by-products which irritate & inflame the gums, eventually causing bone loss….& finally you would lose your teeth. Sometimes if you have a lot of deposits – above & within the gums…you might have to go in for deep scaling/cleaning. It may require 1/ 2 sittings.